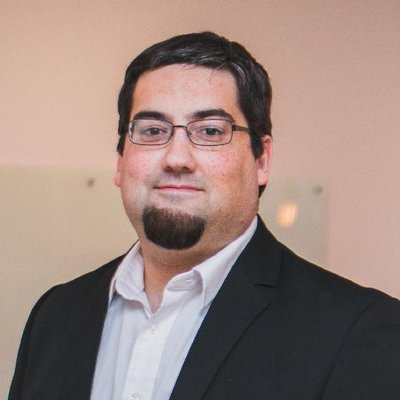 I'm Chris, a digital marketer with a history of large clients in vocal spaces, a senior WordPress developer with experience managing auto-scaling sites using AWS, a live video consultant capable of successfully executing streams for conferences, book launches, movie premieres, & more, as well as a husband. I come from Central New York with a bachelor's degree in Communication and Social Interaction from SUNY Oswego. My hobbies include classic computers, video games, cooking, and DIY auto repairs.
Certifications
Audinate
Dante Certification Level 1 — January 2021
Dante Certification Level 2 — January 2021
Dante Certification Level 3 — January 2021
Dante Domain Manager — January 2021
Publications
Back in 2012, I had the opportunity to guest-write for Smashing Magazine, and the article I wrote dealt with WordPress permission settings to restrict whom can view a single post on a post-by-post basis. You can read Limiting The Visibility Of Posts In WordPress Via Usernames for full details.
I was a recurring guest writer for WordPress Hub in 2012 and 2013, for which I wrote tutorials for WordPress users of skill levels ranging from beginner to pro. Here's a list of my tutorials:
During my time as the Web Editor for my university's student newspaper, The Oswegonian, I wrote a few articles in order to cover topics I had more expertise in or to which I could add a personal touch, a list of which can be found here:
Skills
WordPress
HTML5
CSS3
PHP
Javascript
Amazon Web Services

Elastic Compute Cloud (EC2)
Simple Storage Service (S3)
Elastic Beanstalk (EB)
CloudFront
Simple Notification Service (SNS)
Relational Database Service (RDS)
Lambda
Route 53

Let's Encrypt
CloudFlare
Bootstrap
Python
Bash
Social Media Marketing (SMM)
Search Engine Optimization (SEO)
Social Media Advertising (SMA)

Facebook Ads
Instagram Ads
Twitter Ads
Google Ads (AdWords)

Google Analytics
Newsletter Creation
AWeber
Mailchimp
Video Production
Video Editing
Livestreaming
Adobe Creative Suite
Microsoft Office
Interpersonal Communication
Conflict Management
Philosophy & Logic